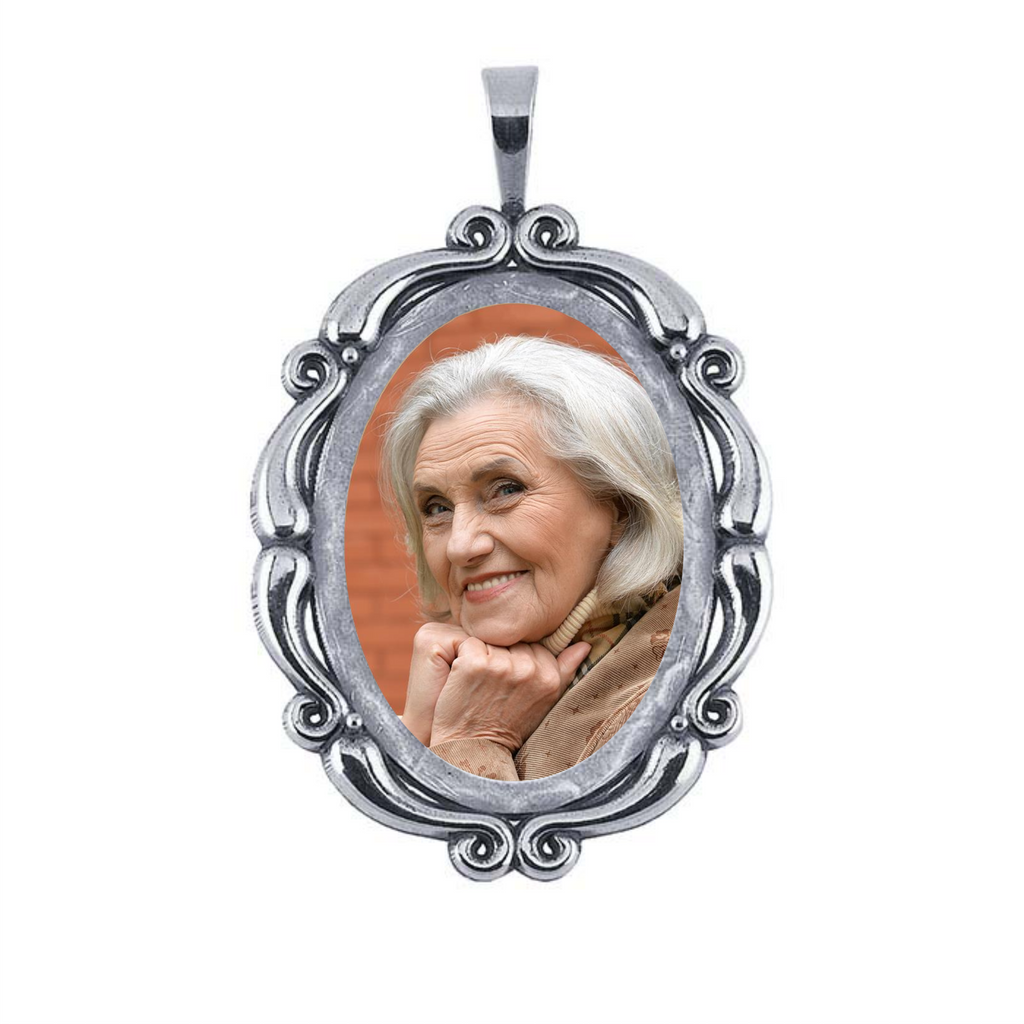 Celebrate the Memory of your Loved One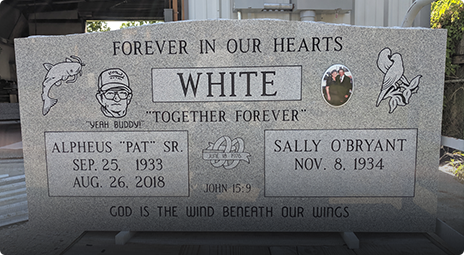 Customize a headstone and purchase with our easy-to-use Monument Designer
Honor your special pet, who gave you many years and days of joy and total unconditional loyal love, with an affordable and dignified memorial marker.
Welcome to Grant Memorials
With over 20 years' experience in the funeral industry, we will work closely with you and your family to choose the right memorial in a respectful, professional, and reassuring manner.
We are a full-service memorial company, dedicated to providing the highest level of quality. We understand this is a hard and stressful time for families, so we are committed to timeliness, professionalism, great attention to detail, and have a respectful, and discreet attitude, as well as a service-minded approach. Our family-owned company is run by Mark Grant Jr., third generation funeral director, who has dedicated his life and work to helping bereaved families commemorate their loved ones and deal with loss and grief. Keeping our business in the family for generations has helped us strengthen our values and have a genuine understanding of what bereaved families are experiencing during these tough times.
GRANITE and bronze MONUMENTS
Grant Memorials specializes in memorials made from the finest quality of granite or bronze. We have a variety of colors of granite to choose from.
Design Now
imported and custom stone
We can customize monuments into any shape with our granite sourced from all over the globe.
Get a Quote
Local & Family Owned
We are a full service memorial shop, providing sales, service, design and installation of quality memorials, located in Port Allen, Louisiana. We offer various sizes and styles, fashioned from a variety of stunning granite, quarried both in the United States and across the globe. We are also providers of traditional and enduring bronze memorials and plaques.
Quality Assurance
Being a family owned and operated business allows us to offer families the highest quality granite & bronze at reasonable prices, provide personalized attention, and guarantee complete satisfaction. Read More About Our Guarantee
We Value Your Trust
In this journey of love, your path has crossed ours at a difficult time. We understand how overwhelming the task of choosing a memorial for your loved one can be. With a constant commitment to quality and professional service, we aim to keep earning the trust bestowed upon us by the families we have served and will continue to serve.
Pet Memorials
Celebrate the Memory of your Pet
Testimonials
Hopefully we won't need their services any time soon but we won't contact anyone else if needed. my brother first contacted Grants for my great nieces headstone and it was my understanding they did everything they could to help him. It came out beautiful. My brother then contacted them again for my mothers funeral and they did a combined mother/father headstone. It was beautiful! Now I have had to contact him for my own brothers headstone. It is also beautiful and everything was very timely. Thank y'all so much for making this pain a little less harder.

Candice Haney Campo
Mr. Mark at Grant Memorial completed a monument for my mother and he did a beautiful job! Mr. Mark always answered the phone and answered every question asked. My experience with Grant Memorial was seamless. Thank You!

Alethea Mcgee
Mark and the staff treat you like family. He did a beautiful job on my Mother's monument, she would have loved it! I would trust him on any project, he cares about results.

Sue Hoge
My family and I wish to thank Mark for such professional and quality work on my mother's "Ivory White" monument.
GREAT JOB, WE LOVE IT !!!

Brassia Williams
Grant Memorials did an excellent job for our past loved one.His service was comforting and understanding to our needs.We are delighted in the service they performed and would recommend them again among family and friends. Thank You Grant Memorial

Shawanna Early
Grant Memorials did a very outstanding job on my father-in-law's headstone I'm in the Atlanta Georgia area we did everything by email and phone thank you Grant Memorials

Antione Lark